Recently Engaged, Brides-To-Be!
Tap into the most accurate database of future brides. Our recently engaged, Brides-to-Be mailing list is the most comprehensive source of upcoming brides by name on the market. Compiled from our proprietary data feeds, this list of brides-to-be is a must for anyone marketing within the wedding industry.
Wedding Date
Select brides-to-be by wedding date
Target Geography
Identify your target marketing areas
Get New Prospects
Connect with future brides in your marketing area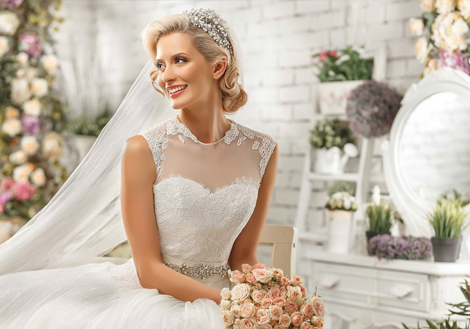 Market to future brides who need your products.
As a wedding industry professional, you cater to a niche group of buyers. Our brides-to-be list is the perfect prospect list for your next direct mail campaign. These newly-engaged brides-to-be will be walking down the aisle to "tie the knot" sometime within the next 18 months. Connect with future brides in your marketing area now!
Call 1.800.457.2899 for More Information
Selections Available
Identify by wedding date
You can target our brides-to-be list by upcoming wedding dates up to 18 months out.
Specific geography
Our brides-to-be list can be segmented by any specific geography. If you want to reach brides-to-be within a 25-mile radius of your location, consider it done!
We offer direct mail
If you're planning on doing a direct mail campaign, take advantage of our full-service printing and lettershop services.
Satisfaction guaranteed
We are so confident that you will be happy with our brides-to-be database, we offer our customers a 100% satisfaction guarantee.
We've been using the AmeriList Brides-To-Be mailing list for the last two years and we're exceptionally pleased with the quality of the information. These lists have helped us precisely target our audience and allowed us to reach future brides by wedding dates within a 35 mile radius of our location. This has helped us improve our response rates and reduce marketing costs. We really appreciate their professionalism and their customer service is always second to none.

Daniel R.
Database Facts
How is the mailing list compiled?
Names on the Brides-to-Be mailing list are aggregated from multiple proprietary and direct response sources. These future brides have indicated that they are engaged and have provided their wedding date. The list consists of entirely self-reported and subscription based data.
What are some of the sources?
We collect data from sources such as bridal & wedding websites, wedding surveys, bridal magazine subscriptions, honeymoon travel information requests, engagement registries, wedding planning resource sites and other services related to wedding planning.
How updated are the names?
Our brides-to-be lists are 95% accurate. We cross-verify the names against our National Consumer Database where additional data elements are verified. After compilation, the file is standardized using proprietary USPS processing software on a monthly basis. This includes: National Change of Address (NCOALink®), Locatable Address Conversion System (LACSLink®), and Coding Accuracy Support System (CASS®) verification. These address quality processes help us ensure that our bridal mailing list is the most deliverable on the market.
Which industries have used this list?
Companies who offer services within the wedding industry are perfect candidates to use our list. This is an ideal marketing tool for event coordinators, wedding consultants, caterers, photographers, florists, decorators, bridal shops, tuxedo rentals, banquet halls and venues, insurance, financial offers, bridal publications and a wide variety of other businesses servicing the wedding market. Call today to see how our brides-to-be marketing list can work for you.
Successfully Grow Your Customer Base
Contact a direct marketing specialist today for your free brides-to-be mailing list report. We will provide you with valuable data to show you how many potential brides there are in your marketing area. Ask about our monthly subscription program.
Get Started Now
800.457.2899